Welcome to August my dearest friends!
I am so excited for this month. I am taking a vacation for a week (and its gonna be filled with books and science – my two absolute favorite things). Last month, I planned to read 6 books, and managed to finish 8 so this month, I am going to plan for 7. I might be a little busy getting ready for vacation the first week so my goal is to squish most of my reading in throughout the middle and end of August. But if I find other time to read, you can bet I'll be reading. In no particular order, here are my planned reads for the next month… let me know which you plan to read so we can fangirl about them together.
---
1. The Devil Wears Prada – Lauren Weisberger
To be completely honest I started this in July, and I kinda know I like it already, but I'm counting it toward August because the majority of it will be read this month
Synopsis: A delightfully dishy novel about the all-time most impossible boss in the history of impossible bosses and the basis for the major motion picture starring Anne Hathaway and Meryl Streep. 

Andrea Sachs, a small-town girl fresh out of college, lands the job "a million girls would die for." Hired as the assistant to Miranda Priestly, the high-profile, fabulously successful editor of Runway magazine, Andrea finds herself in an office that shouts Prada! Armani! Versace! at every turn, a world populated by impossibly thin, heart-wrenchingly stylish women and beautiful men clad in fine-ribbed turtlenecks and tight leather pants that show off their lifelong dedication to the gym. With breathtaking ease, Miranda can turn each and every one of these hip sophisticates into a scared, whimpering child.

The Devil Wears Prada gives a rich and hilarious new meaning to complaints about "The Boss from Hell." Narrated in Andrea's smart, refreshingly disarming voice, it traces a deep, dark, devilish view of life at the top only hinted at in gossip columns and over Cosmopolitans at the trendiest cocktail parties. From sending the latest, not-yet-in-stores Harry Potter to Miranda's children in Paris by private jet, to locating an unnamed antique store where Miranda had at some point admired a vintage dresser, to serving lattes to Miranda at precisely the piping hot temperature she prefers, Andrea is sorely tested each and every day—and often late into the night with orders barked over the phone. She puts up with it all by keeping her eyes on the prize: a recommendation from Miranda that will get Andrea a top job at any magazine of her choosing. As things escalate from the merely unacceptable to the downright outrageous, however, Andrea begins to realize that the job a million girls would die for may just kill her. And even if she survives, she has to decide whether or not the job is worth the price of her soul.
---
2.  When Life Gives You Lululemons – Lauren Weisberger 
Of course, if I am gonna read the first in the series, I might as well go ahead and read the next one. I saw this all over bookstagram and since I am currently loving The Devil Wears Prada, I am coming back for this one.
Synopsis/Awards: ***NEW YORK TIMES BESTSELLER***

Best Books of Summer 2018 Selection by
Entertainment Weekly * Cosmopolitan * Harper's Bazaar * Redbook * Southern Living * Good Housekeeping * PureWow * PopSugar * Bustle * Entertainment Tonight * StarMagazine * St. Louis Post-Dispatch * Columbus Dispatch * Tampa Bay Times *BookTrib *

HE SET HER UP. THEY'LL BRING HIM DOWN.

Welcome to Greenwich, Connecticut, where the lawns and the women are perfectly manicured, the Tito's and sodas are extra strong, and everyone has something to say about the infamous new neighbor.

Let's be clear: Emily Charlton does not do the suburbs. After leaving Miranda Priestly, she's been working in Hollywood as an image consultant to the stars, but recently, Emily's lost a few clients. She's hopeless with social media. The new guard is nipping at her heels. She needs a big opportunity, and she needs it now.

When Karolina Hartwell, a gorgeous former supermodel, is arrested for a DUI, her fall from grace is merciless. Her senator-husband leaves her, her Beltway friends disappear, and the tabloids pounce.

In Karolina, Emily finds her comeback opportunity. But she quickly learns Greenwich is a world apart and that this comeback needs a team approach.

So it is that Emily, the scorned Karolina, and their mutual friend Miriam, a powerful attorney turned stay-at-home suburban mom, band together to not only navigate the social land mines of suburban Greenwich but win back the hearts of the American public. Along the way, an indispensable ally emerges in one Miranda Priestly.

With her signature wit, Lauren Weisberger offers an alluring look into a sexy, over-the-top world—and proves it's style and substance together that gets the job do
---

3. If You Leave Me – Crystal Hana Kim, expected publication 8/7/18
I'm really looking forward to a more emotional, war time read in If You Leave Me. I'm hoping the romance and loss is going to draw me in completely. I haven't really cried since The Widow's Watcher, so maybe I'll get a cleansing cry out of this one. The cover is beautiful too, so look our for lots of pictures on my IG.
Synopsis: 

An emotionally riveting debut novel about war, family, and forbidden love—the unforgettable saga of two ill-fated lovers in Korea and the heartbreaking choices they're forced to make in the years surrounding the civil war that still haunts us today.

When the communist-backed army from the north invades her home, sixteen-year-old Haemi Lee, along with her widowed mother and ailing brother, is forced to flee to a refugee camp along the coast. For a few hours each night, she escapes her family's makeshift home and tragic circumstances with her childhood friend, Kyunghwan.

Focused on finishing school, Kyunghwan doesn't realize his older and wealthier cousin, Jisoo, has his sights set on the beautiful and spirited Haemi—and is determined to marry her before joining the fight. But as Haemi becomes a wife, then a mother, her decision to forsake the boy she always loved for the security of her family sets off a dramatic saga that will have profound effects for generations to come.

Richly told and deeply moving, If You Leave Me is a stunning portrait of war and refugee life, a passionate and timeless romance, and a heartrending exploration of one woman's longing for autonomy in a rapidly changing world.
---
4. Seaweed Chronicles – Susan Hand Shetterly, expected publication 8/7/18
It was pointed out to me that this book sounds like a fantasy book about like a mermaid or something, which made me a little sad that the title was wasted on a nonfiction book about seaweed… but I'm still looking forward to this read. I've always been a little curious about seaweed and the idea that it could feed the world so this will be a shot of nonfiction.
Synopsis: "Seaweed is ancient and basic, a testament to the tenacious beginnings of life on earth," writes Susan Hand Shetterly in this elegant, fascinating book. "Why wouldn't seaweeds be a protean life source for the lives that have evolved since?" On a planet facing environmental change and diminishing natural resources, seaweed is increasingly important as a source of food and as a fundamental part of our global ecosystem.

In Seaweed Chronicles, Shetterly takes readers deep into the world of this essential organism by providing an immersive, often poetic look at life on the rugged shores of her beloved Gulf of Maine, where the growth and harvesting of seaweed is becoming a major industry. While examining the life cycle of seaweed and its place in the environment, she tells the stories of the men and women who farm and harvest it—and who are fighting to protect this critical species against forces both natural and man-made. Ideal for readers of such books as The Hidden Life of Trees and How to Read Water, Seaweed Chronicles is a deeply informative look at a little understood and too often unappreciated part of our habitat.
---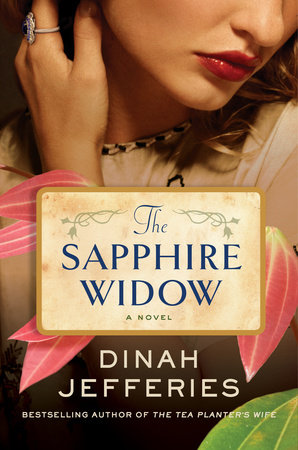 5. The Sapphire Widow – Dinah Jeffries, expected publication 8/14/18
As much as I hate romances (because usually they're so typical and overdone) I picked yet another book with romance in it. This one though, has betrayal, and mystery, which is all part of its charm. I can't wait to fall into the 1930s!
Synopsis: A sweeping, breathtaking story of love and betrayal from the internationally bestselling author of The Tea Planter's Wife

Ceylon, 1935. Louisa Reeve, the daughter of a successful British gem trader, and her husband Elliot, a charming, thrill-seeking businessman, seem like the couple who have it all. Except what they long for more than anything: a child.
While Louisa struggles with miscarriages, Elliot is increasingly absent, spending much of his time at a nearby cinnamon plantation, overlooking the Indian ocean. After his sudden death, Louisa is left alone to solve the mystery he left behind. Revisiting the plantation at Cinnamon Hills, she finds herself unexpectedly drawn towards the owner, Leo, a rugged outdoors man with a checkered past. The plantation casts a spell, but all is not as it seems. And when Elliot's shocking betrayal is revealed, Louisa has only Leo to turn to . . .
---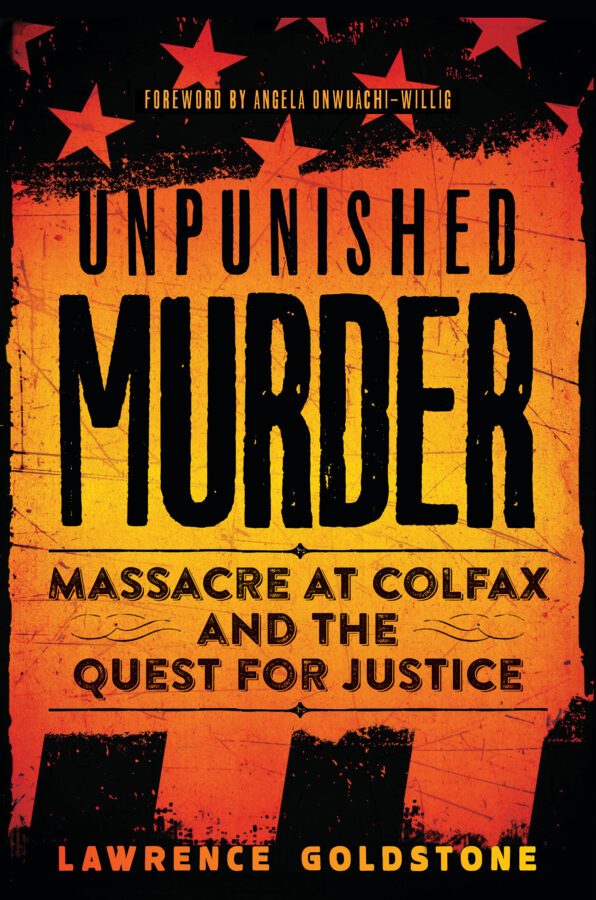 6. Unpunished Murder – Lawrence Goldstone, expected publication 8/28/18
This one is suggested for readers aged 12-18, but as always I don't believe in sticking to suggestions. This one is about a subject I know nothing about, so I'm excited to learn more. However, it does deal with institutionalized racism, which as a white person, is important to be aware of and know about.
Synopsis: On Easter Sunday of 1873, just eight years after the Civil War ended, a band of white supremacists marched into Grant Parish, Louisiana, and massacred over one hundred unarmed African Americans. The court case that followed reached the highest court in the land. Yet, following one of the most ghastly incidents of mass murder in American history, not one person was convicted.
The opinion issued by the Supreme Court in US v. Cruikshank set in motion a process that would help create a society in which black Americans were oppressed and denied basic human rights – legally, according to the courts. These injustices paved the way for Jim Crow and would last for the next hundred years. Many continue to exist to this day.
In this compelling and thoroughly researched volume for young readers, Lawrence Goldstone traces the evolution of the law and the fascinating characters involved in the story of how the Supreme Court helped institutionalize racism in the American justice system.
---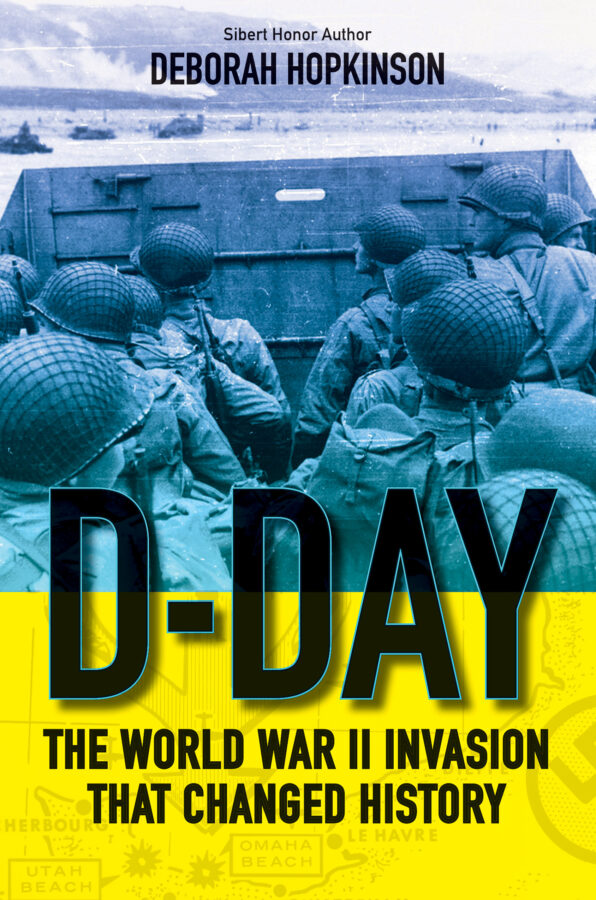 7. D-Day – Deborah Hopkinson, expected publication 8/28/18
As always, I try to do a book for the middle grades. This one is a nonfiction account of Normany, which is always great to read about. I feel like every time I learn something new. Also, this one is supposed to be incredibly representative of minority groups.  Hopefully, I can read this and recommend it to all the kids I know!
Synopsis: Sibert Honor author Deborah Hopkinson brings her signature action-packed narrative style to one of the most crucial battles of WWII.

The WWII invasion known as D-Day was the largest military endeavor in history. By June 6, 1944, Hitler and his allies had a strong grip on the European continent, where Nazi Germany was engaged in the mass extermination of the Jewish people. The goal of D-Day was the total defeat of Hitler's regime, and the defense of free democracies everywhere. Knowing they had to breach the French coast, the US, Great Britain, and Canada planned for the impossible.

D-Day was an invasion not for conquest, but liberation, and required years to plan and total secrecy to keep the advantage of surprise. Once deployed, Operation Overlord involved soldiers, sailors, paratroopers, and specialists. Acclaimed author Deborah Hopkinson weaves together the contributions of not only D-Day's famous players, but African Americans, women, journalists, and service members in a masterful tapestry of official documents, personal narratives, and archival photos to bring this decisive battle to vivid, thrilling life.
---
Which one sounds like a read you'd enjoy? Will you be joining along or pre-ordering any of these? As always message me, or comment and let me know! Happy August and happy reading!!